Spiral Binding Service
Spiral binding is the most common and favourite binding type amongst users. It is also cost effective. This is commonly used in Notes, E-books, Course books, Reports, Directories, Manuals, etc. This binding type allows the book to be opened at full 360 degree angle and still remain flat, without the bound pages falling out.
In this method, a durable plastic coil with plastic sleeve is inserted and twisted through small holes punched along the spinal edge of the book's cover and pages.
Travel maps and guides are also commonly spiral bound because they are easier to manage when travelling.
Spiral rings can easily hold upto 700 pages printed on both sides or simply put, 350 sheets of paper.
User Friendly | Cost Effective | Most popular | Easy to use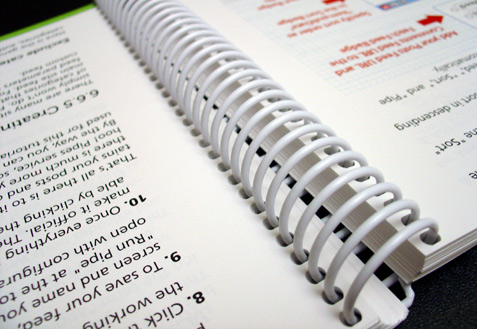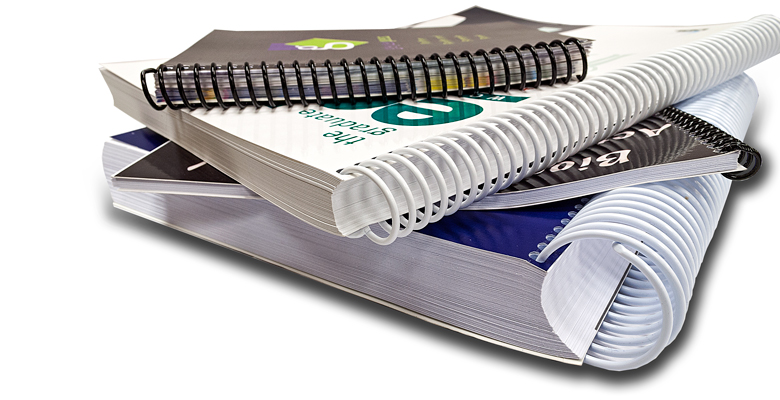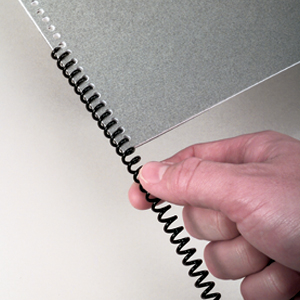 Available Papers
Economy White Paper (75gsm)
Premium White Paper (75gsm)
Bond Paper (85gsm)
Duo White Paper (90gsm)
Glossy White Paper (100gsm)
Glossy White Paper (130gsm)
Glossy White Paper (170gsm)
Matte Paper (250gsm)
Glossy Paper (250gsm)
Matte Paper (300gsm)
Glossy Paper (300gsm)
Spiral Binding Available
A3 (297 × 420 millimeters or 11.69 × 16.54 inches)
A4 (210 × 297 millimeters or 8.27 × 11.69 inches)
A5 (148 × 210 millimeters or 5.83 × 8.27 inches)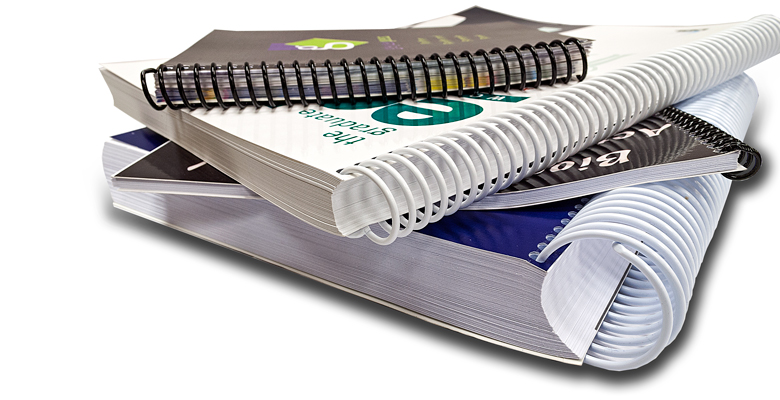 File Types
To make ordering as print as easy as possible we accept 9 diffrent file types: PDF, DOC, DOCX, PPT, PPTX, JPEG, PNG
Recommended - PDF for perfect print!
Printing Glossary
To Understand the Printing related words Printing Glossary
Delivery
Choose from a standard 48 hour turnaround time or the Queue Jump service for next day delivery on selected product options.
Packaging
We Put documents in Envelope and then wrap with Transparent Plastic.